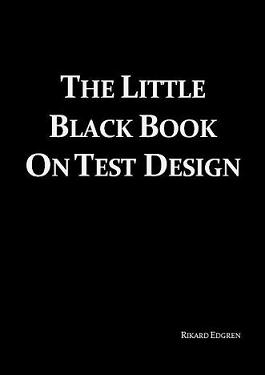 During my first paternity leave I learned sourdough baking. During the second I couldn't help writing an ambitious paper, or a small book, about people-oriented test design, about things beyond test design techniques, close to the exploratory testing tradition.
It can be downloaded here.
It contains collections of knowledge, and generalizations of my ten years of testing the same product suite. I think it can be useful for ambitious testers that want to find any problems that might be important.
It probably is too much, theoretical, irrelevant or condense for many of you, but if you want to give it a shot I recommend the following:
* Download The Little Black Book on Test Design
* Print as double-sided A5 Booklet
* Find a quiet, comfortable place
* Read and relate to your test reality
Comments are welcome, especially additions to the collection of one hundred and three test design heuristics.